Jobs at BALLYMPICS
BALLYMPICS is constantly looking for professionals who are passionate about sports with relevant working experiences (> 5 years) from top clubs, leagues, federations/ associations or management consulting firms to join our team.
We are an international firm headquartered in Dubai and lead by world-class result driven professionals who combine multinational expertise from global sports organizations and companies such as: PwC, KPMG, Aspire Academy and German FA/ Bundesliga with a true entrepreneurial mindset.
At BALLYMPICS you will be surrounded with highly motivated & passionate peers who are individually unique but are working towards a common goal. By joining our team, you are joining us in our purpose to turn our passion into a profession to make a positive impact on people, organizations and society.
If you or someone you highly recommend is interested, please send us an application to start@ballympics.com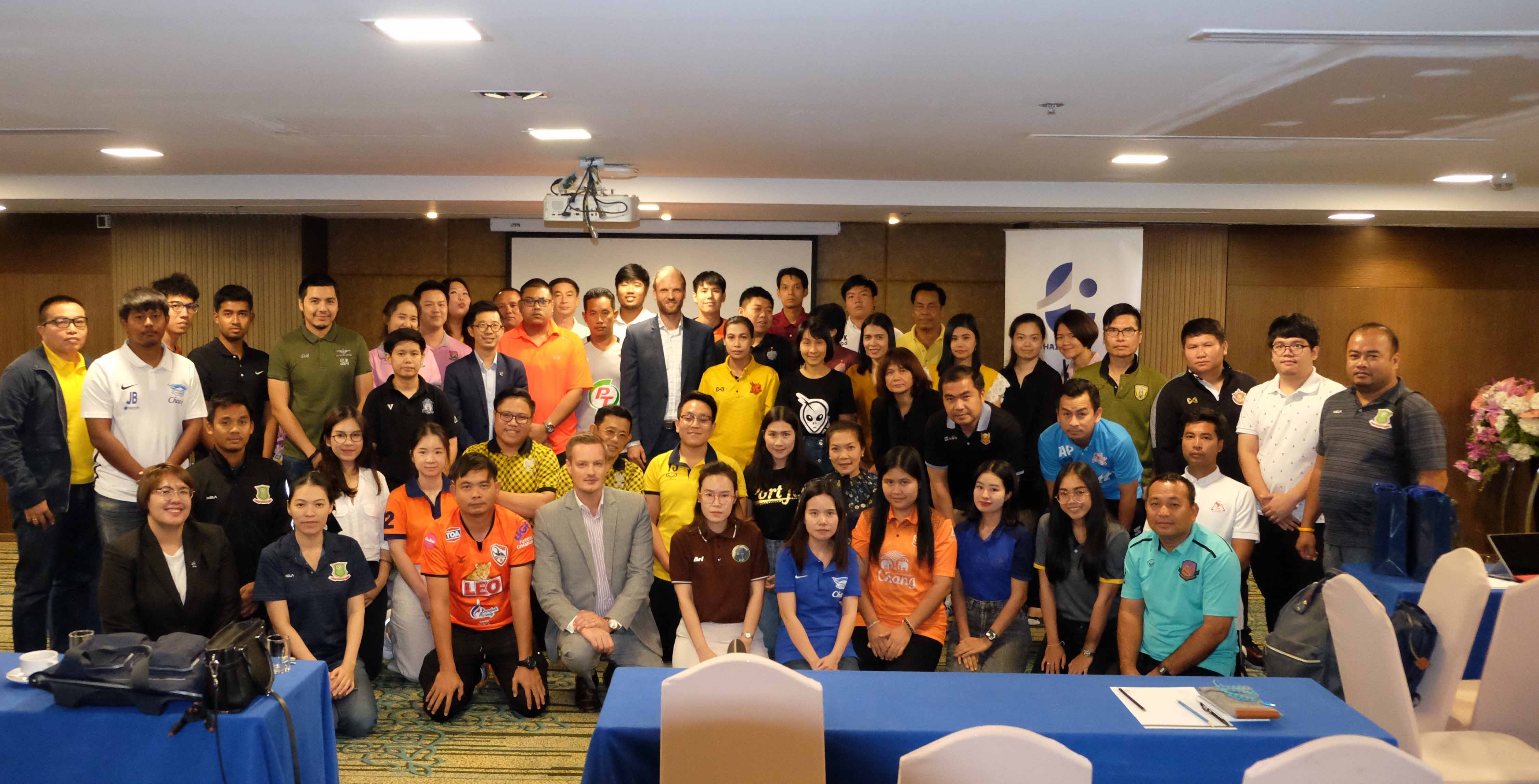 Jobs at other sports organizations
Organization: FIFA
Development Programme Manager (Africa)
Duties
Delivering FIFA's development programmes and services for member associations in Africa
Administrative, logistical, legal and financial management of the development programmes in Africa
Providing information on FIFA's development activities in the region
Representing FIFA on missions to the member associations by monitoring projects and organising FIFA workshops
Providing support on governance issues, notably when a normalisation committee is established in a member association
Advising member associations and confederations on the FIFA Forward programme and other FIFA activities and services
Assessing projects and contracts of agreed objectives submitted by the member associations and advising the Development Committee and its bureau regarding their approval
Providing support at FIFA Congresses as well as at member associations' congresses when needed
Requirements
Experience of working for an NGO is essential: experience at an international sports federation or international institution would be highly desirable
Knowledge of Africa essential
Experience of project management (including project design, planning, implementation, monitoring and assessment)
Knowledge of administrative and financial management and of supporting regional offices
Fluent in English and French (written and spoken): Portuguese/Spanish would be desirable
Service- and solution-orientated personality with good communication skills
Ability to work under pressure, set priorities and respect deadlines
Reliable and flexible with attention to detail
READ MORE HERE
Organization: UEFA EURO 2020
Business Analyst
Division / Unit: Services / Information & Communication Technology
Contract type: Fixed Term
Start date: 01.09.2018
End date: 31.07.2020
Location: Nyon
The Business Analyst is responsible for capturing business needs, translating those needs into requirements and
ensuring these requirements are addressed by ICT services and solutions.
He or she is a subject-matter expert with in-depth knowledge of business activities and processes, and is familiar
with a range of solutions. He or she helps clients to find better ways of working by looking at changes necessary
within the organisation, guides and leads the organisation through the unknown, and anticipates and
understands changes and their impact.
PROFILE OF SUCCESSFUL CANDIDATE
Experience required:
– from 4 to 6 years / five years' general experience plus three years as a business analyst or in a technical
specialist role
Education:
– College relevant technical qualification
Languages:
English: fluent
Additional requirements:
– Project Management / Intermediate
– Excellent communication, interpersonal and facilitation skills when interacting with internal clients, ICT
colleagues and third-party suppliers
– Ability to translate business demands into functional and non-functional requirements
– Experience with ARIS and other data-modelling tools
– Subject-matter expertise in one or more business areas, with associated analytical skills
– Experience working in a multi-cultural environment
– Positive attitude
– Ability to multitask and work under pressure
– Previous experience with collaboration and communication tools, document sharing and workflow engine
READ MORE HERE