BALLYMPICS is bringing our expert knowledge of event analysis to eSports!
Why do I need to have my event analyzed?
eSports events are a relatively new market full of opportunities and with huge potential!
Our live event analysis is a great chance for you to receive objective insights and recommendations how to improve the event experience for athletes and visitors.
Our Services
We help you review and analyse your eSports event using our BALLYMPICS live event analysis methodology. We will identify key findings for you and come up with detailed recommendations on how to make your event even more successful.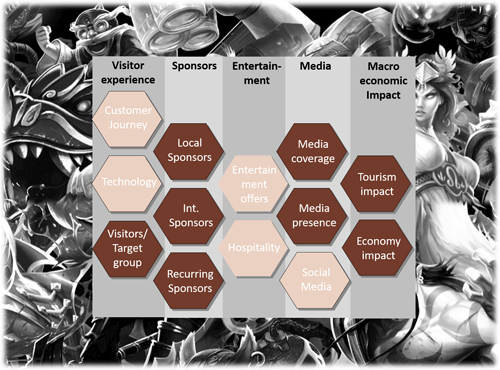 Output: You will receive a comprehensive report of our findings, based on our review methodology.
Contact us if you need more information at start@ballympics.com