What is the Golden Ball Model?
Develop your organization!
Become champion!
Set the standards!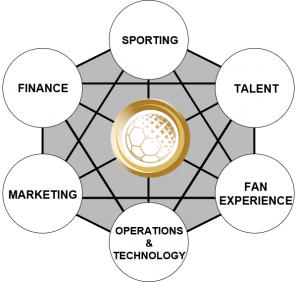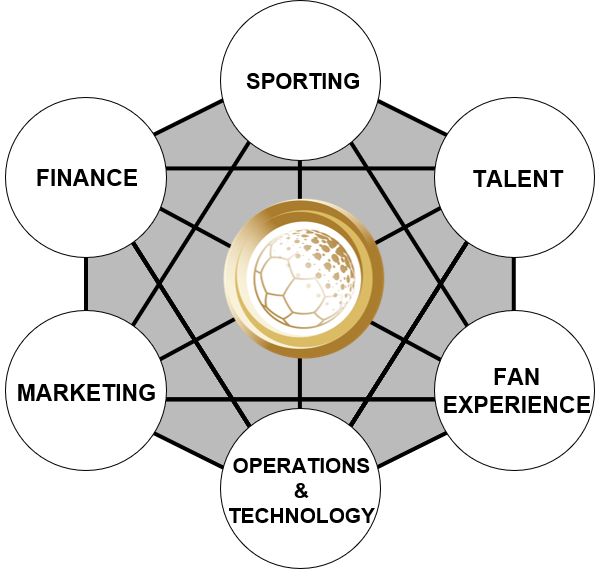 The Golden Ball Model has 6 dimensions. These are the main areas which influence a sports organization and determine success or failure.

"Sporting" is traditionally the most prominent dimension most sports organizations focus on – but it is not the only one that matters!

Analyzing and improving the other dimensions will give you a competitive edge over your rivals.

Each of the six dimensions contains various categories for analysis. 

Begin your analysis by focusing on the most relevant dimensions for your club.
If you are interested in the detailed model, please contact us at start@ballympics.com
SAMPLE: Dimension No. 2 – FINANCE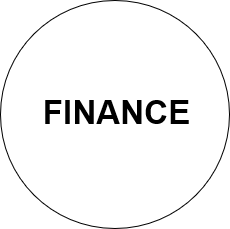 Objectives:
Analyze strengths and weaknesses of current financials including areas for improvement

Determine preferred finance strategy
Where to start your analysis:
Analyze your club's financial statements

Analyze your income from football operations (ticketing, merchandising, broadcasting and third party sponsorship)

Determine main sources of income and related risk

Highlight any income from related parties
To obtain the full analysis tool, contact us at start@ballympics.com