Our Services
We offer our clients a variety of services to improve the quality of their sports organizations. Our key areas of expertise are quality management for sports organizations and club licensing (professional football/ soccer clubs).
Certification and Licensing Concepts
Club Licensing
Event Management
Financial Fairplay
Sports Quality Management
Our Goals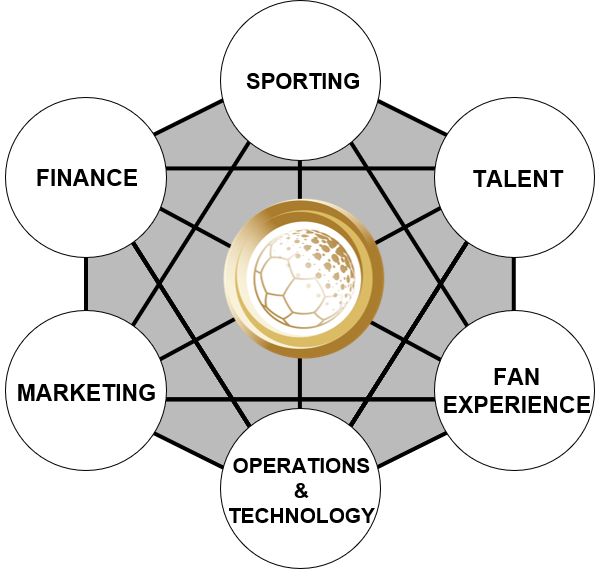 BALLYMPICS has developed an easy to use model which helps you analyze your club and turn it into a more successful organization – on and off the pitch.
Using the Golden Ball Model, your club will become more profitable and enhance its success on the pitch.
Team
Meet our team members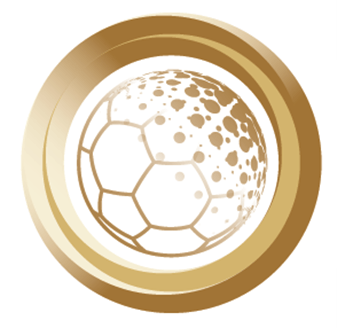 Experienced Team
Our highly skilled teams are tailored to the specific demand of each project and accordingly comprise of:
A) Former directors & project managers of FIFA, UEFA, Bundesliga & DFB,
B) Coaches, sport-scientists and specialists of Bundesliga Professional Clubs and DFB coaching education
as well as
C) Cooperations with numerous freelance experts across the sports industry.
Marcel – Founder
Marcel is a specialized Diplom Sport Manager and holds UEFA Licence A. Overall he dealt with satisfied clients in sport, strategy and quality management as well as healthcare and internet startups.
With worldwide experience not only as a player but also as a professional consultant, manager and coach Marcel successfully led projects in all kinds of cultural settings . (Middle East, Australia, New Zealand, North-America, Caribbean, South-America, Africa, Europe)
Marcel gained valuable experiences with German Football Association (DFB), Bundesliga (DFL), Double PASS (footpass), WYNRS Soccer School of Excellence, Waitakere United, Bay Olympic, Lokahi Loft, Esperanza Healthcare, ASPIRE Academy for Sports Excellence, PricewaterhouseCoopers (PwC).
Specialized roles included being a Project Manager and Auditor in the international certification of professional youth academies. He also practiced many years as a Coach and Teacher in football and other sport disciplines of all age groups from little ones up to senior level.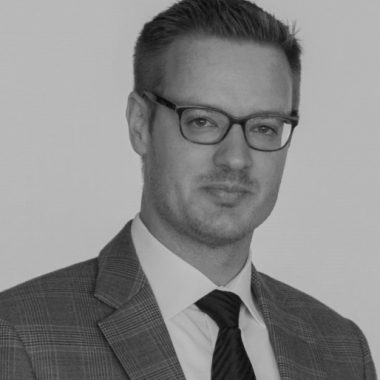 Joern – Founder
Joern is an sports Quality Management professional, auditor and club licensing expert who provides services for sports organizations around the world.
He holds an MBA from the US and a German University Diploma (MSc) in International Business. He is a Quality Management Systems Lead Auditor certified by the International Register of Certificated Auditors (IRCA) and former Manager of PwC. Joern is recipient of various scholarships, Fulbright Alumnus and a member of the international honor society Beta Gamma Sigma.
Joern is a member of the Chartered Quality Institute incorporated by Royal Charter in England and Wales. He was a guest lecturer at renowned Ludwig Maximilian University of Munich and a speaker at several events.
Joern has lived in Dubai (UAE), Qatar, Germany, Venezuela, Spain and the United States and is fluent in German (native), English and Spanish.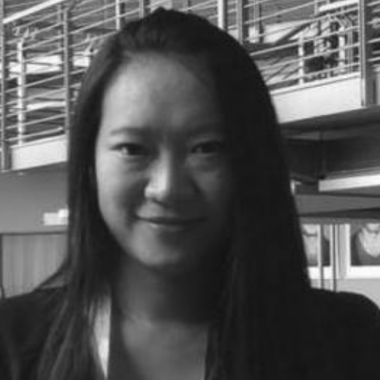 Qian – Business Development China
Qian studied Sports Journalism at Beijing Sport University and later on moved to Germany to complete her studies in Germany. Qian Sun speaks fluently English, German and Chinese.
After graduation, she worked for public and private sector companies, including international organizations, media, as well as start-up companies, mainly focusing on business development in the Pan China region.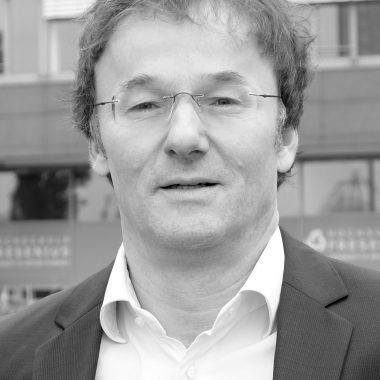 Christian – Senior Advisor
Christian is a highly skilled sport management professional with extensive experience in football. He is an expert in finance, accounting and tax issues with an educational background from Deutsche Bank, University of Cologne and prestigious HEC Paris his deep knowledge goes far beyond.
For German Bundesliga (DFL) Christian served as Managing Director, CFO and Head of Club-Licensing for nearly 10 years. He was appointed to UEFA' s club licensing committee and took an active part in launching the European club licensing and the Financial Fair Play concept. He was also involved in developing the Finance Committee of EPFL (European Professional Football Leagues).
As visiting professor Christian lectured at well known universities, such as Bayreuth, CIES Neuchatel (MESGO Master), Heidelberg, Birkbeck/London (FIFA-Master in Management, Law and Humanities of Sport), Deutsche Sporthochschule Köln and RIOU Russian International Olympic University of Sochi.
Christian gained valuable experiences in the world of club-football as CEO of Dynamo Dresden, Head of Office at 1.FC Köln (Cologne), consultant for Droege & Comp. AG as well as acting as mentor for promising start-ups. Thus, he knows exactly what needs to be done and is able to advise from several points of view in German, English and French.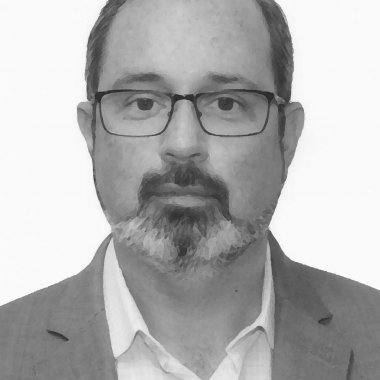 Pedro – Senior Advisor
Pedro is a senior mega sport events expert with a worldwide experience of over 20 years. Equipped with a business and financial educational background, Pedro has held a number of senior management positions in sport events delivery.

Pedro entered the event world in Macau, China, in Programme and Budget Management for the Handover Ceremony of the territory to the People's Republic of China in 1999.
He is closely linked to two FIFA World Cups, three UEFA European Football Championships, several final rounds of UEFA Champions League, Europa League and European Super cup, U-21 European Championships, Asian Cup football championship, the Olympic Games and recently, he supported the 2015 Rugby World Cup.
During his career, Pedro has been responsible for numerous areas ranging from planning such as programme and budget management, human resources, event training and information management to operational areas such as ticketing, accreditation, access management and spectator services, protocol and VIP services, event logistics and venue management.
Pedro´s academic background includes a Master of Science in Business Administration and a post-graduation in Finance.
He has published a book and a series of articles on different cultural and business practices. Pedro has been a lecturer of strategic management, marketing and event management in different institutions; a trainer in different occasions and a guest presenter in international seminars.
As a Portuguese with a passion for football, his current aim is to share his experience by helping in the promotion of football and deliver a high quality service to all stakeholders.